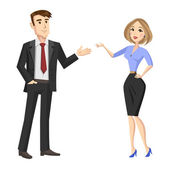 Save yourself time and hassle by listing your home with a licensed Florida Realtor. Below are the top 10 Reasons why:
1. Price: Homeowners who sell their homes on their own typically generate $46,000 less than homeowners who work with a Realtor.*
2. Access to Buyers: Through the Multiple Listing Service, professional contacts and their own database of prospects, Realtors can help you reach the widest range of customers.
3. Marketing Expertise: Realtors know the best ways to advertise to attract buyers, plus they can use the marketing muscle of their brokerage to promote your home.
4. Time: Realtors have the time and expertise to handle open houses, showings, inspections and the dozens of other tasks that would take you away from your work and regular routine.
5. Sales Skills: Realtors can evaluate your home and suggest improvements to get you the maximum value, and they're skilled at handling showings to generate a positive response.
6. Experience Handling Paperwork: Buying or selling a home involves reams of paperwork that can be hard to understand. Realtors thrive in this world.
7. Negotiation Skills: With years of bargaining experience and expert understanding of the market, Realtors can help you close the deal at the price and terms you want.
8. Knowledge of Neighborhoods: Realtors know local communities cold and can help you find a replacement home in the nicest neighborhood and with the best schools. For example, www.jungleneighborhood.com
9. Knowledge of Service Providers: Realtors can refer you to their network of top-quality lenders, lawyers, inspectors and repair people to make sure you get the best result in every stage of your deal.
10. Advice after Closing: An experienced Realtor will continue to support you as questions pop up after the deal is done.
* The typical FSBO home sold for $184,000 compared to $230,000 for agent-assisted home sales, according to NAR 2014 Profile of Home buyers and sellers.
Info from: FloridaRealtors.org/FlRealtorMagazine