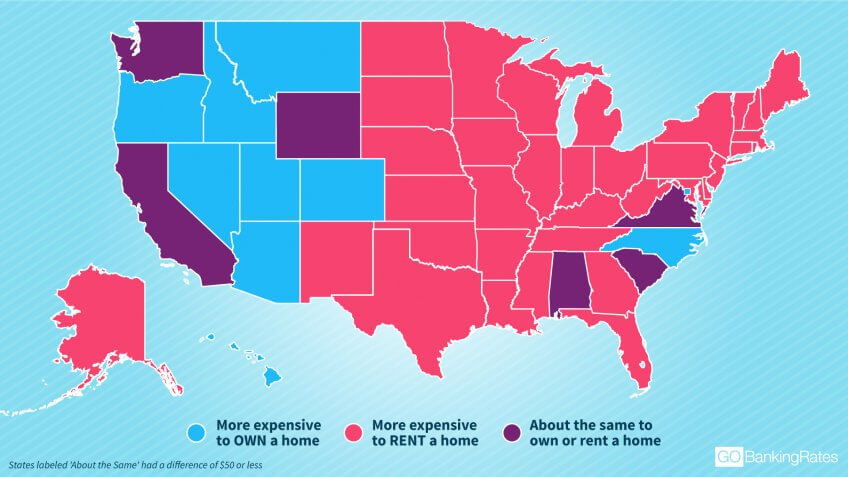 Compare the cost of Renting vs. Owning a Home in Every State in 2017 to determine the most affordable option. According to GO Banking Rates, it has traditionally been financially wiser to own a home rather than renting one. But as the demand increases and the supply decreases, the price of homes has been rising across the country, per real estate marketplace Zillow. So is it better to rent or own?
In a survey comparing costs of renting versus owning, a number of places were found where it is more expensive to own than rent. This was the case in 11 of the 50 states, including a few states where the price difference is nominal.
The study looked at the estimated rent prices for all homes listed on Zillow. Additionally the estimated monthly mortgage to own a home in each state was calculated, based on the median list price of homes listed on Zillow, a 20% down payment and a 30 year fixed rate loan.
The monthly rent in Florida was determined to be $1,543 on average with a monthly mortgage average of $1376. One could argue based on these numbers that it is better to buy than rent in the Sunshine State. Home prices have been rising in Florida so if you are considering making your move, there is no better time than the present. Let Kohan & Associates help with the process. Visit our website at www.Suncoasthome.com.
To read more about other states from this article, click here.