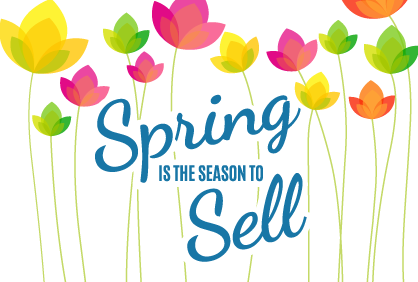 Prepare yourself for a lively home-selling season as many home buyers are hoping to purchase before interest rates or home prices go up. Even so, they are still insisting on a good deal. While we are currently experiencing a seller's market where the supply of homes for sale doesn't meet buyer demand, the overpriced homes are at a disadvantage. Many reasonably priced properties are receiving competing offers while the homes with inflated asking prices aren't moving at all. Three key things to remember when selling a home are location, condition and price matter. If one of these is off, your home might not sell.
Potential buyers tend to know within the first minute if they want to consider buying a home so sellers should pay attention to curb appeal. Trim trees and bushes, pressure wash the driveway, paint the front door and add some colorful flowers. Additionally, wash the windows and lay down some mulch to make the best first impression.
Lighten your load. By that, we mean eliminate your possessions by more than half. Pare down your closets and furnishings to make your closets and rooms appear larger. Dark corners can be painted lighter and appear brighter when they are less cluttered. Take down heavy drapes, especially if they have a pet odor.
Do pre-inspection repairs. If there are items in your home that haven't been maintained and you are fairly certain a home inspector if going to find something wrong, get it fixed. You may even want to hire your own home inspector to point out issues before your home goes on the market so you can make any necessary repairs prior to selling. At the very least, consider updating the electrical panel and plumbing.
Price the home reasonably. Sellers should compare homes that are similar and have recently sold to ask the best price. Pricing a home too low will make buyers think something is wrong with the house and too high might cause you to sit on the property too long. Overpriced homes can stay on the market for 3 or 4 months making them more difficult to sell.
Following these tips will make marketing the home a breeze. Professional photos, virtual tours, website write-ups and word of mouth will help home buyers navigate their home search. If you are ready to hire a Real Estate Team to sell your home this Spring, call Kohan & Associates at 727-565-1658 or visit us at WWW.SUNCOASTHOME.COM.